In a hurry? This is the top VPN for 2021:
🏆 Cyberghost:

Powered by over 15 years of expertise, Cyberghost VPN is our top choice if you want to shield your personal data from the prying eyes of hackers, your ISPs' and more.
Turbocharge your online privacy & security with these leading VPNs
Did you know that Facebook has been caught several times spying on its users and sharing data to tech firms like Amazon? It's not just Facebook either. Even internet service providers have been known to collect browsing logs and selling them to the highest bidder. If you've ever wondered why ads seem to follow you around the internet, this is the reason why.
Yes, it's creepy. But that's not even the worst of it. Unsafe browsing exposes you to internet scams, identity theft, and hackers waiting to steal your data, hijack your devices, and drain your bank accounts. Hence, it's crucial to develop safe browsing habits to protect yourself from embarrassing or financially debilitating cyber hacks by observing the following:
Never re-use passwords.
Never click on URLs without a padlock icon or "https:"
Avoid using public Wifi.
Activate a popup blocker.
Keep your browser software up-to-date.
Never tick auto-complete forms or "remember password".
Take time to read privacy policies.
Be careful what you post online.
Sounds like a lot to remember? No worries! This is where a VPN comes in. In essence, a VPN helps you surf the web securely and anonymously. Think of it like a tunnel where your data is scrambled or encrypted, rendering it "unreadable" to hackers, snoopers, and even your ISP. This way, you can be sure no one is looking at your private files, browsing history, credit card information, downloads, and more.
An overview of the top VPNs for 2021:
What Can a VPN Actually Do?
Change/hide your IP address. A VPN reroutes your internet traffic from your normal IP address to the IP address of the VPN server, thereby obscuring your IP address from whomever is receiving your traffic (like your destination website). It's important to note that the VPN company can still see your IP address — and only some VPNs won't store, log, or track your IP information.
Bypass government restrictions. If you live in (or are moving to) a country that has a government-imposed firewall on internet content (such as China or Turkey), a good VPN will be able to bypass those restrictions, allowing you to access "blocked" content.
Access geo-restricted content (like Netflix and Hulu). Online streaming services have different content libraries in different parts of the world. If you want to watch something in the US Netflix library but you're in the UK, some VPN services will allow you to pretend to be in the US (thereby giving you access to the Netflix US library).
Hide internet traffic from a hacker, network administrator, or ISP. In the event that your internet traffic gets intercepted in any way, all the traffic going through the VPN gets encrypted, so all of that traffic becomes unreadable. A VPN also hides certain browsing activity from anyone who "owns" a network, like the owner of a public Wi-Fi hotspot or your internet service provider (ISP) — and your ISP likely does see and log all of your user data. This is especially important if you like torrenting, something many ISPs consider to be illegal behavior.
Connect to a home or business network while you're away. If you're traveling and need to connect to a home or business network, you can set up a VPN so that it functions as a mobile gateway to your home or business LAN.
Find the best prices when shopping online. If you are a keen online shopper, know this: Some online retailers will sell the exact same product on another country's website for cheaper than on your country's website. Using a VPN, you can purchase that product while claiming to be in the cheaper country and save a significant amount of money.

Very cool. So now you know what a VPN can do, let's take an in-depth look at the top VPN services in 2021:
How we tested the Top VPN Brands for 2021:
Are you overwhelmed by too many choices? With so many vendors to choose from, choosing the best VPN can be a difficult decision to make. Our experts will help narrow down your options with carefully curated recommendations - gathered after months of carefully testing and ranking dozens of different VPN services. Before a brand makes it into our Top 10 list, it must have the following features:
Browse super fast from dozens of countries without lagging or annoying disconnections
Guarantees your anonymity when you surf online
Secure connection to local hotspots and public WiFi, wherever you are
The ability to offer super fast streaming of the best content from Netflix, Hulu, BBC iPlayer, and many more…
1. Cyberghost — Best Overall VPN Service

Powered by over 15 years of expertise, Cyberghost VPN is our top choice if you want to shield your personal data from the prying eyes of authorities and hackers. It now boasts over 7,000 servers in 90+ countries located worldwide, particularly in the US, UK, European Union, and Asia. Their plans also include unlimited traffic and bandwidth, making it ideal for fans of torrenting and streaming platforms.
What we like about Cyberghost is not only that they support streaming and torrenting/P2P transfers. It's the fact that they have done all things necessary to make the experience seamless and easy. For example, type up the name of your favorite streaming platform into the servers search bar, and CyberGhost VPN will display all of the optimized servers!
In terms of security, Cyberghost doesn't lack anything either. They have a strict "zero logs" policy and a few extras like a killswitch feature, ad, and tracking blockers.
Bottom Line:
Cyberghost has all the features you'd come to expect from a premium VPN service, including OpenVPN, AES 256-bit encryption, Kill Switch, and a no-log policy. It's also compatible with many devices and now supports simultaneous connections for up to seven devices. Offering unlimited bandwidth, fast speeds, and a secure connection from anywhere in the world, Cyberghost is an excellent choice for gamers, torrenters, remote workers, and pretty much anyone in between.
Get CyberGhost - Protect Your Privacy!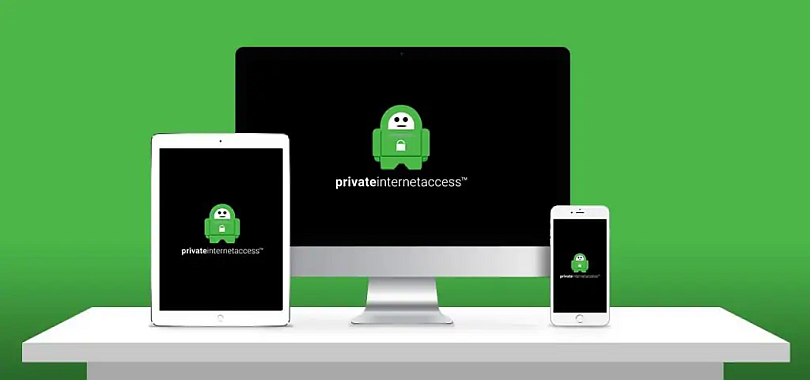 Private Internet Access is the leading choice for privacy-conscious users. They don't log any data whatsoever and use only military-grade encryption technology and industry-standard protocols to deliver speed and tight security. This includes OpenVPN, PPTP, IPSec and L2TP, and SOCKS5 (Proxy).
In addition, PIA also offers DNS leak, IP leak protection, MACE ad blocker (not on iOS app), and the all-important kill switch feature, ensuring that your real IP address is never exposed online should your VPN service fails. The best thing about all these? You can customize PIA's in-app security features according to your needs and preferences!
We were pleased with Private Internet Access results during speed testing, delivering fast and consistent speed when browsing, streaming, torrenting, and gaming. This is hardly surprising given its extensive network of servers. The high speeds, commitment to user privacy, unlimited bandwidth, and advanced security features make it one of the best all-rounders on our list.
Bottom Line:
Private Internet Access offers a full VPN service with tons of advanced features, a user-friendly interface, and simultaneous connections for up to 10 devices. It runs on practically every device, with an impressive performance at a reasonable price. If there's anything to complain about, it would be the lack of a free trial. However, they do have a 30-day money back guarantee, so you can quickly get your money back if you change your mind.
Get Private Internet Access - Protect Your Privacy!
3. NordVPN — Best For P2P/Torrenting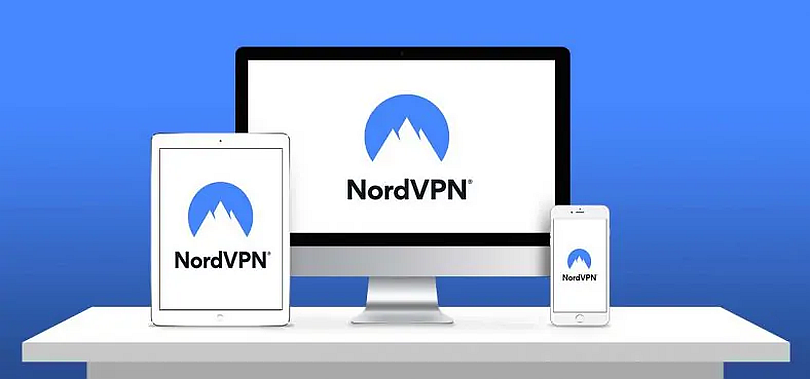 The "world's most advanced VPN" is so far living up to its promise with P2P-optimized servers, good streaming performance, a user-friendly interface, and NordLynx-accelerated speeds.
NordVPN serves both speed and privacy on a NordLynx platter. A new generation VPN protocol - NordLynx combines WireGuard's® blazing fast speeds with NordVPN's custom double Network Address Translation (NAT) system to ensure complete user privacy.
NordVPN is clearly more than just hype, with a rating of over 378,000 in Google Playstore and an average score of 4.3 out of 5.
Bottom Line:
As expected, NordVPN didn't disappoint when it comes to security, privacy, and speed, thanks mainly to its bespoke NordLynx protocol. You'll get full-featured mobile clients, seamless streaming, and extras like obfuscated servers, split-tunneling support, malware and ad blocker, and more. The icing on the cake is the 68% discount on a 2-year plan, which you can grab below.
Get NordVPN - Protect Your Privacy!
4. Surfshark — Great Value For Money VPN Service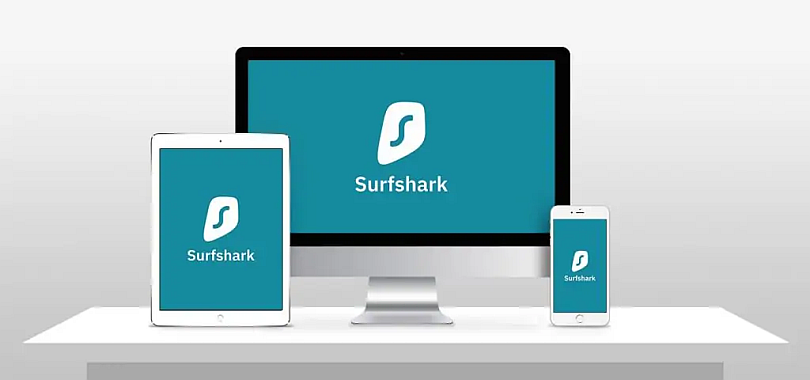 Established in 2018, Surfshark is one of the youngest players in the VPN industry. Despite being a relatively new provider, it performed really well in tests for streaming, torrenting, speed, privacy, and security. Boasting of AES-256 encryption, OpenVPN, and IKEv2 support, Surfshark also enforces a strict no-logs policy as well as a kill switch feature to keep your information secure in case your connection drops.
In addition, they support P2P on most servers, split tunneling, VPN chaining, as well as URL and adblocking. Oh, and have we mentioned that they now have a total of 1,040+ servers in 61 countries?
As if that's not enough for an up-and-coming VPN service, Surfshark is also fast enough for everyday internet use as well as bandwidth-intensive activities like streaming movies in HD, online gaming, downloading, or uploading huge files or torrents. Plus, they don't limit the number of devices you can use in a single subscription!
Bottom Line:
Surfshark is a strong contender if you're looking for a fast, reliable, and budget-friendly VPN. On top of its insanely low prices, it ticks all the right boxes regarding privacy, speed, and security with valuable features not usually offered by other VPNs at the same price point like AdBlocker, CleanWeb, Camouflage Mode, Whitelister (Split tunneling), MultiHop, and more.
Get Surfshark - Protect Your Privacy!
5. ProtonVPN — Premium Swiss Quality and Privacy

Our tests show that ProtonVPN is dead serious about your internet security, privacy, and freedom. They have well-designed apps that are not only open-source but are also independently audited. Their long-term subscriptions may be pricier than most VPNs, but you're getting unlimited bandwidth, robust security features, a massive server network, and more.
Unlike some VPNs borne out of basements and bedrooms, ProtonVPN was developed by security experts, engineers, scientists, and developers over at CERN in 2014. Initially aimed at protecting journalists and activists who use ProtonMail, the company now brings the same online privacy and security to the masses with ProtonVPN. ProtonVPN's sophisticated security features such as perfect forward secrecy, full disk encryption, and secure core servers may feel like it's designed for government officials or political dissidents. Our tests, however, revealed that it's pretty handy for regular folks like you and me.
ProtonVPN made watching high-definition movies smooth and buffer-free - welcome news for people who are self-isolating now. If you're taking online classes, ProtonVPN will have no problem getting you access to your school's network. The same is true for people who are working from home. Shopping online? We used ProtonVPN to find bargains by connecting servers in different countries and comparing prices.
Bottom Line:
All in all, we're happy with the speed and performance. ProtonVPN boasts more than a thousand servers, so you won't have to worry about overloaded servers and network congestion. It's compatible with almost every device, and the apps are well-designed and intuitive. The only downside with this Swiss Made, High-Quality VPN is the relatively higher price point compared to some of the other services on our list. If you want Swiss quality, you have to pay for it!
Get ProtonVPN - Protect Your Privacy!
Well-Known Brands That We Don't Recommend:
You may notice some familiar VPN brands are missing from this list. We look at several factors when reviewing and testing VPNs: security, number of servers and locations, extra features, value for money, and user reviews. Even if a VPN meets all these requirements, we'll drop it if it has an invasive data logging policy and a history of data misuse.
ExpressVPN: Express VPN is really good overall, the problem we have with it is that it's no better than most of the services in our top 10 list but costs almost three times more. We don't feel comfortable promoting such a pricey product in our top list, so it didn't make the cut.
McAfee VPN: McAfee is pretty much a household name so it might be surprising not to see this one on our list. However, we can't ignore the fact that it has one of the most intrusive logging policies. It also doesn't help that it's based in the US which is part of the Five-Eyes intelligence alliance.
Avast Secureline: We decided not to include Avast VPN after the security breach in 2019 when it was caught collecting user data via its subsidiary, Jumpshot. We also don't like that you have to pay for a separate license for every device you have, plus their Acceptable Use Policy is a bit shady.
TunnelBear: While TunnelBear offers a free data allowance, it caps at 500MB which is hardly enough to test the VPN thoroughly. Not only that, none of the servers we tested worked on streaming and movie platforms, so while we found the digging bear cute, we had to pass on it.
Feature Comparison of the Top VPN Services
| | | | | | | | | |
| --- | --- | --- | --- | --- | --- | --- | --- | --- |
| Brand Name | Price | Trustpilot Rating | Speed | Security | Streaming | Torrenting | # Of Countries | Money Back Guarantee |
| Cyberghost | $1.99 | 4.8 | Excellent | Excellent | Excellent | Excellent | 88 | 45 Days |
| Private Internet Access | $2.25 | 4.3 | Excellent | Excellent | Very Good | Very Good | 78 | 30 Days |
| NordVPN | $3.71 | 4.1 | Excellent | Very Good | Very Good | Excellent | 59 | 30 Days |
| Surfshark | $2.49 | 4.3 | Very Good | Very Good | Very Good | Very Good | 65 | 30 Days |
| ProtonVPN | $6.63 | 3.3 | Very Good | Excellent | Good | Excellent | 55 | 30 Days |
📽 How do I choose the best VPN for streaming?
The most important considerations are performance and speed. The top VPNs on our list offer consistent streaming with none of the dreaded buffering. Having many servers around the world is also a significant boon in terms of finding the best connection. You'll also want your VPN of choice to be optimized for streaming – with decent support for various devices to allow you to watch your favorite content across multiple devices, from phones to tablets and computers. With the right VPN, you can stream and download any content you want with unlimited bandwidth — even on public Wi-Fi—with servers in dozens of countries.
📂 What to look for in a VPN for torrenting?
Privacy and anonymity are the most important benefits a VPN can provide when downloading torrents. Choose a VPN that offers military-grade encryption and stringent security protocols. It should also offer special servers optimized for P2P traffic and unlimited bandwidth, and top-notch security features like DNS leak protection and a kill-switch.
🍎 Do I need a VPN on my Mac?
If you value privacy and hate internet censorship, then using a VPN solution is a no-brainer. It doesn't even matter whether you're using Mac or Windows; using a VPN can keep you away from the prying eyes of your ISP, hackers, advertisers, nosy network administrators, and even government surveillance agencies.
💻 Are Windows-based devices prone to cyber-attacks?
Not necessarily. However, Windows is the most popular operating system globally, making it the most targeted among nefarious cybercriminals. Windows 10 users might think they are safer than those running their PCs on Windows 8, Windows 7, Vista, or XP. The truth is that even this latest version is not without security issues. Following the supply and demand logic, there's just more to hack with Microsoft users.
📱 Should I use a VPN on my phone or tablet?
Yes! Whether you use Android, iOS, Windows, Symbian, or any other mobile OS, you'll benefit from using a VPN. According to a study by Oberlo, mobile web traffic now accounts for 52.6% of global web traffic. It only makes sense to get the same protection that you have on your desktop and laptop. Not only that, but we share tons of information from our phones and tablets every day, from emails containing sensitive data, photos on our social media accounts to credit card details when shopping online.
⚖ Are VPNs legal?
Yup. You won't get into trouble using a VPN. That's not to say it will make unlawful things legal. You can use a VPN if you want anonymity online, but you'd be breaking the law if you use it to commit cybercrimes or copyright infringement.
Transparency and Trust: We have been analysing VPN software for over 3 years and take pride in the fact that our community of users can contribute and share their reviews on our site. We receive commissions to support our work from the VPN companies we recommend on this page if you click our links and make a purchase. We try to keep the info on this site as up to date and fresh as possible, but cannot guarantee that this will always be the case.